Embracing French Culture
I've been residing in France since March 2020. Although I don't yet possess French nationality, I'm affectionately referred to as an Angevin by some locals – a term used for the inhabitants of Angers, a charming city in the northeast of France.
Over the past three years, I've completely fallen in love with French culture, but there are always a but in every story Today, I'd like to share the aspects of French culture that I adore and those that are still quite foreign to me.
1.Many Public Holidays
In 2023, French law mandates a minimum of 5 weeks of vacation per year. Actually, this 5 weeks is just the minimum. Most French people receive anywhere from 6-10 weeks of annual leave, depending on their profession and where they work.
As an intern for a French company, I truly appreciate this. Take May as an example, French people often refer to this month as "mois de trou", which means 'month with a hole', indicating the numerous days off in this month. I only worked 14 days in May. It's important to note that in France, people work 35 hours per week, 5 days a week.
However, during this month, we only work 4 days a week. Specifically, in summer, the French take most of their vacation in July and August, leading one to question who will work if everyone is on vacation.
The answer is students, who are seeking summer jobs. For companies, it is advisable not to launch new projects or businesses in these months unless they want to encounter issues related to employee shortage. It is often said that French people are lazy to work.
From my perspective, compared to some Asian countries, they might seem so. However, France is a prosperous country, and when you live in such a luxurious environment, you have the right to rest more and enjoy "la vie en rose". Anyway, I can't remember all the holidays in France, and I absolutely love this point.
P/S: In France, when you eat in a restaurant, you can drink tap water for free. I love it, I just realized it during my trips to Spain, Italy or Germany. In Munich, it costs around 3 euros for a glass of water in a restaurant. That's why I love spending holidays in France.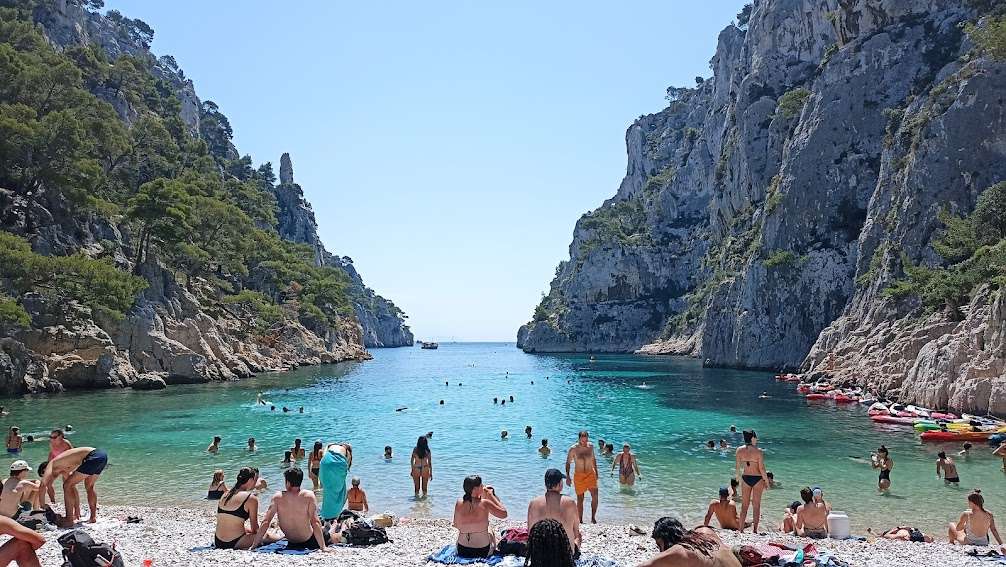 2. Work-Life Balance
French people tend to separate their personal and professional lives distinctly. Work on weekends or holidays is uncommon, with many shops even closing. Emails or calls from bosses are unheard of after work hours or during weekends.
This starkly contrasts my experience back in Vietnam, where work often encroaches upon personal life. The French truly appreciate the art of enjoying life.
3. You Can Easily Change Your Study Choices
In France, you have the flexibility to change your field of study if you wish. For example, if you're in the first or second year of your bachelor's degree, and you're not satisfied with your initial choice, you can switch to find your ideal study path. In contrast, in Vietnam, you typically have two options: one, to continue studying a subject you don't enjoy, with the risk of graduating and not finding your dream job.
Or two, to retake your high school final exam and start over from the first year of university, or simply stop studying altogether. Unfortunately, Vietnam lacks career orientation, and France is doing better in this aspect. That's why many parents want their children to study abroad.
4. Rich Culture
French culture is rich in art and food, from the era of Louis XIV to other kings, and filled with castles. It's one of the most visited countries in the world, boasting numerous heritage monuments.
In France, we celebrate Fête de la Musique on June 21 each year. On Heritage Day, all museums open free for the public, and every summer, you can enjoy a multitude of free concerts in different French cities.
5. Politeness
French people love politeness. France's politeness norms, like yielding to pedestrians, queuing patiently, and using courteous phrases like "Bonjour Monsieur/Madame, S'il vous plait", have left a positive impression on me. I love French language
Challenges in French Culture
However, there are aspects of French life that I find challenging.
1. Frequent Strikes and Protests
I understand it can be overwhelming. France is a country known for its public policies, liberty, and where people can express their dissatisfaction freely. Beyond protests, numerous strikes are also organized. One of the most famous strikes I must mention here is the SNCF (railways) strike, and the garbage collectors' strike.
Recently, these strikes have led to an accumulation of waste, jokingly turning France into a 'trash country'. Cities like Marseille, where garbage collectors strike more often, have unfortunately become quite dirty.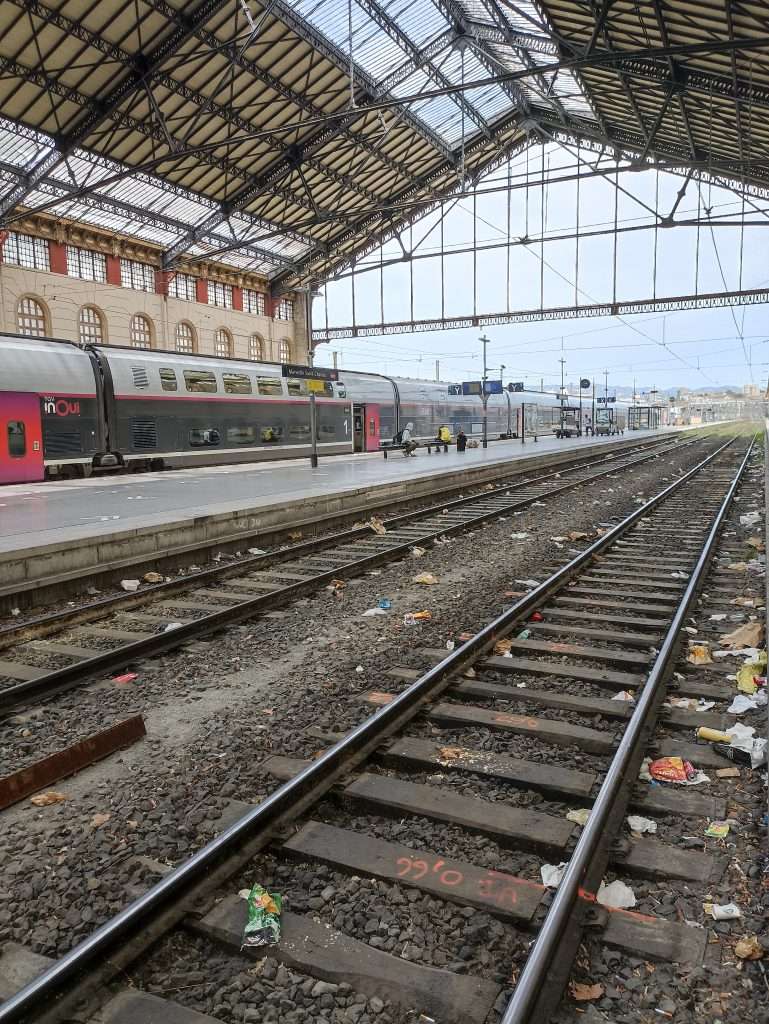 2. The Rendez-vous (Appointment)
You have to make an appointment for everything. Even if you have a healthy issue, want to get a check-up, or open a bank account. I know, it makes sense in the EU or other developed countries. As a Vietnamese, it always annoys me, it makes me nervous, it takes a lot of time to schedule an appointment with a doctor.
In Vietnam, to open a bank account, you don't need to make an appointment, just go to the bank where you want to open an account and after one or two days, you can get your bank card. In France, the entire process can take around 3 weeks.
3. Complex Administrative Procedures
Living in France necessitates familiarizing oneself with several administrative aspects such as the CAF (family allowance fund), housing contracts, insurance, visa processes, and the tax system.
Over the past few years, there have been notable improvements in these administrative procedures. However, they remain complex and can be challenging for foreigners and even French citizens.
4. High Cost of Hairdressing
Hairdressing in France can be quite expensive for students, even with student discounts. A more affordable alternative is to get your hair cut at an Arabic hairdresser, where it typically costs around 12 euros. However, these cheaper options only offer basic haircuts, not excluding other services such as hair washing or dyeing.
In contrast, in my home country, hairdressing services are generally less expensive and often include options for washing or even facial massages. As an Asian, I have specific hairstyling needs that are hard to meet in France, where I have yet to find any Asian hairdressers.
5. Housing Issues
Student accommodation can cost between 300-1000 euros per month. In France, it's easy to find houses that are more than a 100 years old. Often, the decorations and the staircase show signs of degradation.
The walls of these houses aren't ideal for noise isolation. I can easily hear my neighbors talking, or even having sex, which can be quite discomforting. Many of my neighbors have their own washing machines, and every time they wash or wring out their clothes, it creates a vibration that seems to shake the entire building. It's rather unsettling. I often feel like I'm experiencing an earthquake in my apartment as all my utensils move.
So, there you have it – my love and not-so-love list about French culture. I'd love to hear about your experiences as well! Please feel free to share in the comments below.
À bientôt,
Minh